Tempchin & Bowers, LLC has provided quality accounting services in the Washington, D.C. metro area for over thirty years. Located in downtown Silver Spring, our firm is fully committed to putting clients in the most advantageous tax situations. We have over sixty years of combined experience to help our clients reach their financial goals by providing proactive and personalized tax consulting and preparation services.
Mission Statement
---
We are committed to providing our clients with personalized attention throughout the year. These services go beyond tax season. We take pride in giving you the assurance that the personal assistance you receive comes from years of advanced training, technical experience, and financial acumen. Our continual investment of time and resources in continuing professional education (CPE), state-of-the-art computer technology, and extensive business relationships, is indicative of our commitment to excellence.

The Staff
---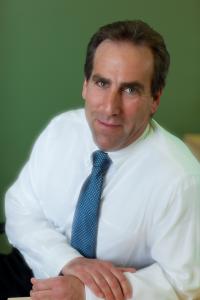 Steven M. Bowers, Certified Public Accountant
Steven M. Bowers has been a certified public accountant for over 25 years and is the managing partner of our firm. Steven is a native of Baltimore. He graduated magna cum laude from the University of Baltimore in 1981 with a Bachelors of Science in Accounting. Steven has been with the firm since its inception and is responsible for the day-to-day operation of the firm. He provides his experience and professional expertise in providing personal, estate and trust planning, and business taxation services to a wide range of clients.

Steven is a member of the Maryland Association of CPAs and the Maryland Society of Accountants.
Leonard Tempchin (in memory of)
Leonard Tempchin has been a public accountant for over 45 years, and a partner of Tempchin & Bowers, LLC for over 25 years. Leonard graduated from Benjamin Franklin University in Washington, D.C. in 1957 with a Bachelors degree in Commercial Science. Leonard is a Washington native and resides in Florida for part of the year. Leonard's years of experience allow him to provide knowledge and expertise to his clients that has proven invaluable to them.

Leonard is a member of the National Society of Public Accountants.
Sadly, Leonard passed away on April 22, 2011. However his legacy still remains a part of the firm with the knowledge he imparted throughout the years.
Jason A. Lee, Certified Public Account
Jason Lee graduated with a Bachelors of Science from the University of Maryland, Baltimore County in May of 2007. He has been with the firm ever since. In April 2009, he earned his CPA certificate.
David Guzman, Certified Public Accountant
Christopher Daly, Certified Public Accountant